Patient Financing
Medicare accepted
Patient Financing available
Credit Card accepted
Cash accepted
Park Avenue Aesthetic Surgery, PC offers patients the option to finance their procedure. Patient financing was created for people who don't want to tie up their traditional credit sources with medical debt or those who simply can't afford to pay out-of-pocket healthcare charges at one time.
It's no longer necessary to delay a surgical procedure that you really want, nor worry about the inability to pay for treatment. Patient financing allows you to make low monthly payments over an extended period of time.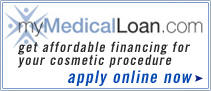 List of Plastic Reconstructive Surgeries that may be Covered by Your Insurance

Here is a list compiled with information from ASPS regarding surgery's that your insurance company may consider covering:

Abdominal Surgery: If performed to improve or eliminate health problems such as back pain, sores, hernia, rashes, or help improve the ability to walk normally.
Breast Surgery: If performed to correct asymmetry, reduce large breasts causing health problems, reconstruction due to loss, congenital absence (was born with only one breast), or reduce large male breasts.
Ear Surgery: If performed to correct deformed ears by birth, disease, or injury.
Eyelid Surgery: If performed to correct drooping eyelids that are causing vision problems or correct eyelids that are turned in an abnormal way.
Facial Surgery: If performed to balance the appearance if caused by paralysis, treat deformities in the facial muscles, head, or neck.
Hand Surgery: If performed to treat carpal tunnel syndrome, Dupuytren's contracture, nerve injuries, tendon injuries, fused fingers, or other deformities.
Nasal Surgery: If performed to correct deformities resulting from birth, disease, or problems with breathing.

Dr. Senderoff can confirm if your condition would be considered reconstructive and can help you with contacting your insurance company. Feel free to contact us if you have any questions.

FINANCING HELP
Financial Assistance
90 days same as cash on most loans
Low interest rates for patients with good credit.
Reasonable interest rates for patients with past credit problems
Loan terms up to 60 months
Loan amounts up to $20,000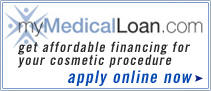 High Approval Rate
Care Credit offers a variety of programs for patients with all types of credit histories. We approve a greater percentage of consumers than other credit issuers - even patients with past credit problems can be approved. If you've been denied credit by others in the past, apply for financial assistance, Dr. Senderoff's staff is able to help you finance via telephone consultation. You are encouraged to phone us to discuss your financing options.
FREE CONSULTATION
Call (212) 481-3939 or fill out the form below for a free consultation.
CONTACT DETAILS
Manhattan
461 Park Avenue South
@31st Street
New York, New York 10016
(212) 481-3939

Westchester
90 South Ridge Street
Rye Brook, New York 10573
(914) 934-5000